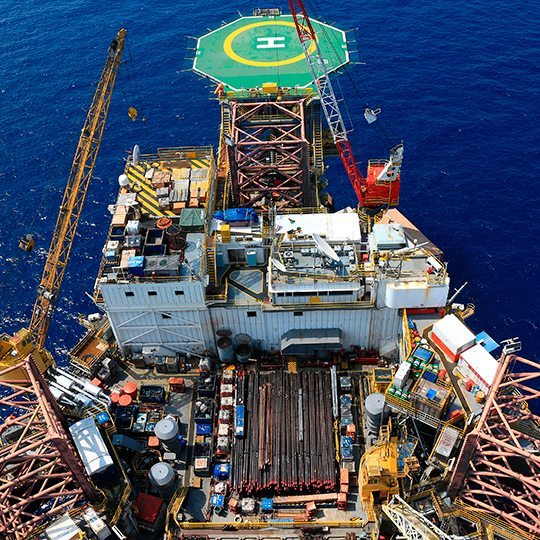 We provide innovative and smart power solution packages for offshore drilling that secure reliable operation and availability are in high demand. Based on our broad expertise in the oil and gas business including marine applications we know electrical, automation and rotating equipment and we understand the needs and demands of the markets – and how to deliver exact solutions.
Our services includes Enginering and Design, a complete range of Variable Frequency Drive (VFD) systems featuring high quality power electronics technology aswell as complete turnkey SCR upgrades.
Our hybrid drillfloor uses a combination of DC bus control, energy storage, and controller infrastructure to dramatically reduce the impact on the drilling process drives due to the assets disturbances. This is accomplished by using advanced ride through technology and also works with the rest of our systems to create a more stable and predictable Smart power plant. Our solutions improve drilling performance and provide faster rig-up/rig down, excellent reliability and an easily integrated platform that meets current and future requirements for data acquisition and remote monitoring.