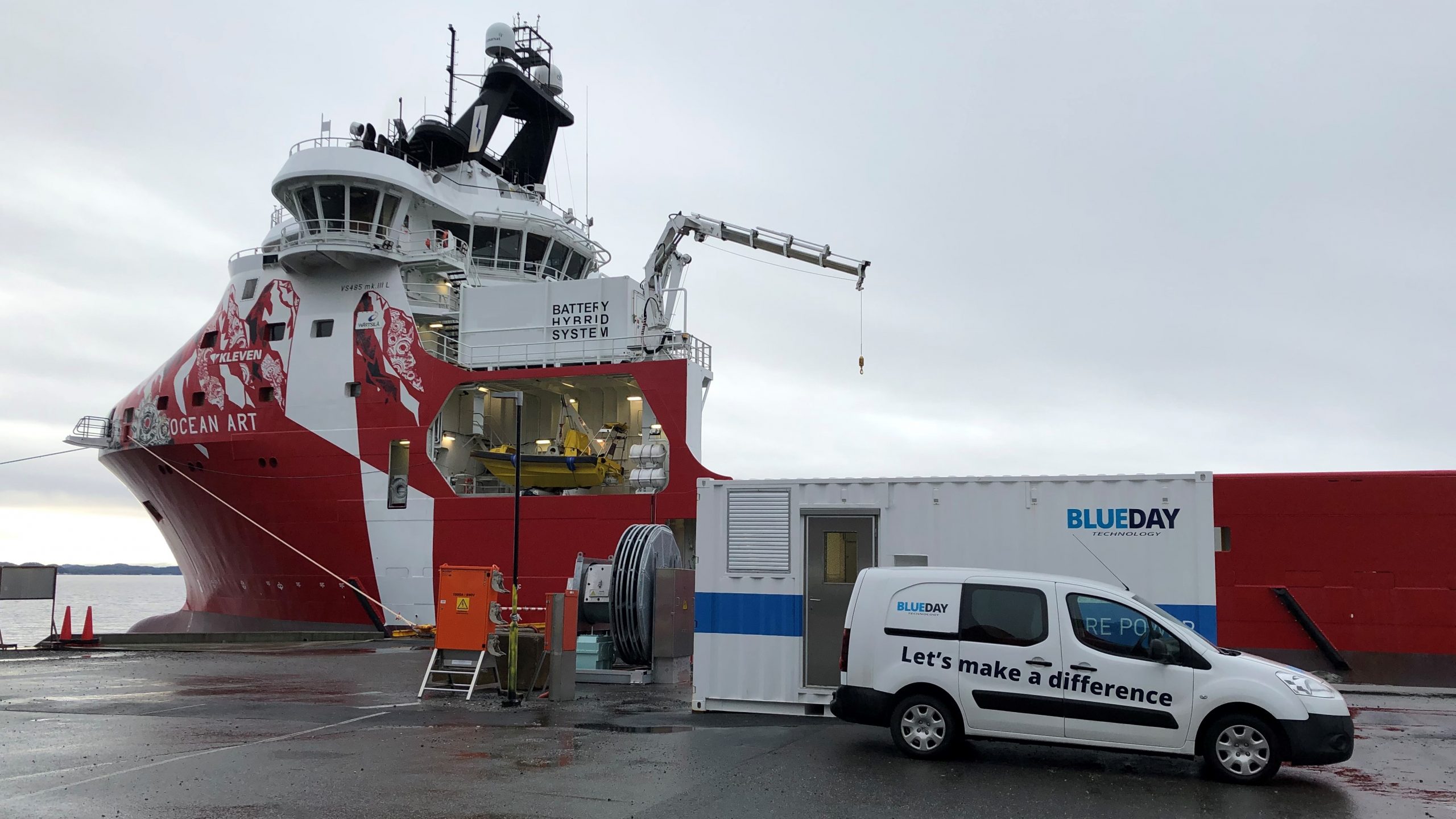 Our turnkey solutions for shore-to-ship power is effectively reducing the portside emissions and at the same time ensuring the reliability and safety of the power system.
The BluEco® Shore Power systems is based on our strong knowledge of using VFDs as variable speed control of electric motors. The complexity is by feeding unknown scenarios of loads with a stable voltage level combined by a power grid conversion from 50 Hz to 60 Hz. The system is equipped with an Active Front End and Grid Converter solutions. ​​
The BluEco® Shore Power systems are typically used to supply ships and offshore rigs on short- and medium-term port stays. We combine the grid converter- and active front end features in all our drive solution being controlled by our automation system for an easy user interface in which makes the shore power system very easy to operate. ​
Blueday Technology team has the knowledge and expertise in the field of offshore and marine electrical and control engineering and applies this experience to offer customized Shore Power solutions based on a flexible, modular and distributed architecture. All systems comply with IEC/PAS 80005-X LV and MV Shore Connection Systems. ​​For charging systems we have developed the BluEco® Charger providing both AC and DC solutions.​
kg CO₂ reduced with our Shore Power