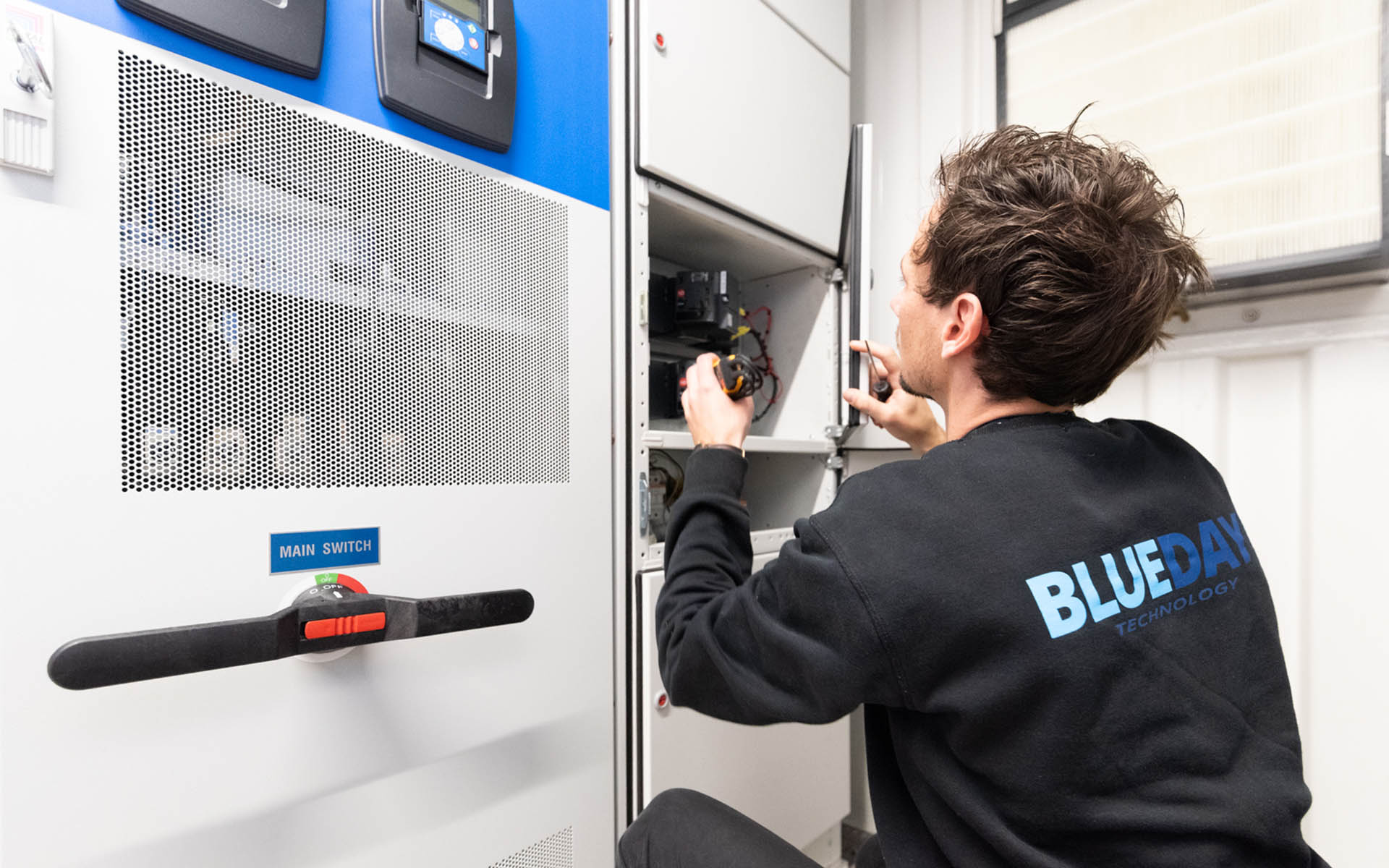 The BluEco® Charger is available in both AC and DC solutions offering opportunities to eliminate all environmental emissions, especially if batteries can be charged onshore. The BluEco® Charger offer greater flexibility for selecting a voltage level that best suits the vessel's charging profile.   ​
​Blueday Technology has extensive experience of the design, manufacture and installation of high and low voltage ship-based, shore-based, and mobile shore power.​
​The BluEco® Charger provides 800-1000VDC or 400-690VAC (50/60Hz) allowing the assets' power load is seamlessly transferred to the shore-side power supply without disruption to onboard services.​
Blueday Technology team has the knowledge and expertise in the field of offshore and marine electrical and control engineering and applies this experience to offer customized Shore Power solutions based on a flexible, modular and distributed architecture. All systems comply with IEC/PAS 80005-X LV and MV Shore Connection Systems. ​